How to become an Airbnb host - Tips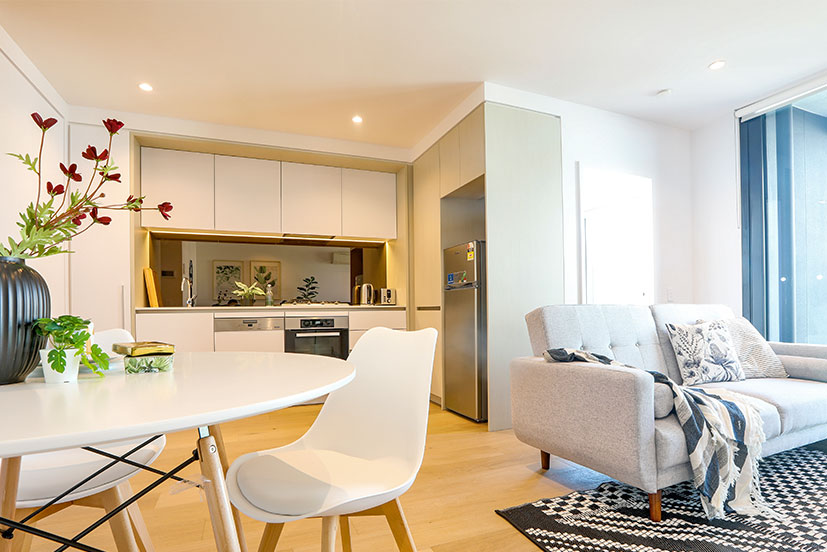 Renting out unused property or space can be an effective way to generate extra income. Following is a step-by-step guide that will help you get started.
There are many types of short-term accommodations available for rental on Airbnb, ranging from a single room to an entire island. There are over 150 million users worldwide and listings in over 191 countries.
It is possible to become an Airbnb host if you own a rental space that you do not use.
Need help getting started? We've put together a step-by-step guide to help you get started on your journey as an Airbnb host.
Set reasonable goals and expectations
When becoming an Airbnb host, you should establish your goals and expectations.
Is Airbnb hosting your primary source of income or do you just want to earn some extra money from it? In what way will you build your home-sharing business? As a host, do you hope to gain any experiences from it or provide benefits to your guests? By answering these questions, you will be able to estimate how much energy, time, and investment you will have to put into being an Airbnb host.
Create a host profile
Creating a host profile is the first step toward becoming an Airbnb host. Your Airbnb guest's choice of accommodation may be determined by your host profile.
You can connect with potential guests through host profiles, resulting in a higher probability they will book your space. Make yourself relatable by sharing your interests, occupation, and other facts about yourself.
Keep your host profile natural and honest. You can also add a picture to your profile to help guests get a feel for you.
Set up your Airbnb listing
The next step is to create your Airbnb listing.
The creation of accurate and well-detailed listings will boost your return rates, decrease the time it takes for people to search for you, and increase your reputation as a host. This can lead to more bookings and more potential clients.
Below is a list of tips on how to create a compelling listing for your Airbnb space:
Your listing should have a catchy headline
Make your listing's headline catchy and inviting. Make it stand out from other spaces by using descriptive and pleasing adjectives. Say that it has recently been remodelled, for example.
Describe the space in detail
Provide details about your space. Indicate how your accommodations are set up. It includes how many bedrooms or beds you provide for guests. It includes how the beds are set up, the number of bathrooms, as well as how many guests can be accommodated.
Also, you need to include the amenities in this section. You should make sure your property offers any special features that would appeal to potential guests.
Make sure the pictures of the accommodation are clear and accurate
Airbnb app users' experiences are greatly impacted by photos. Potential guests can learn more about your accommodation by viewing your main image. A potential guest is more likely to focus on photos of the space than anything else on a listing.
The primary image should be eye-catching and highlight the good qualities of your space.
Configure your booking settings
The way your property can be booked must be specified before you submit your listing.
Decide on a price for your listing
The main thing to consider when becoming a host is setting a competitive price for your listing.
Having the same space pricing day in and day out is not a smart idea. Hosts lose money over time if their prices aren't updated.
Using Airbnb's Smart Pricing tool, you can set the price of your listing based on the seasonal changes in your area as well as other factors. Airbnb features other tools that can be used with your pricing strategy as well.
Consider additional costs such as utilities, taxes, and service cleaning when determining the price. Through Airbnb, these costs can be included in your price.
Declare a minimum and maximum price and a preferred currency.
List the requirements for your guests
A guest who wants to book accommodations on Airbnb must meet certain requirements. It requires that guests provide their full name, phone number, email address, etc.
You can request additional requirements as a host. Guests are sometimes asked to provide government-issued identification or to upload a picture.
Establish house rules for your listing
Make sure your guests sign the house rules before renting.
Airbnb offers a host guarantee and host protection insurance program in the event of damage or injury during a stay.
Hosts are protected from any damage caused by guests to their listings by the Host Guarantee, which covers up to US$1,000,000.
The Host Protection Insurance plan is designed to protect hosts from third parties who claim to have been injured or damaged. The plan is offered even if a host has other insurance coverage.
Personalize your calendar
Select the frequency with which your property will be available for booking. The Airbnb calendar lets you block out specific dates or months when your property cannot be reserved. Don't forget to update the calendar regularly after listing your property.
Before your guests arrive, you can also decide how much preparation is necessary. Additionally, you can define how far in advance they can reserve and how long they can stay at your property.
Put the finishing touches on your listing
Before publishing your listing, ensure that all details are accurate. The information can still be edited after the listing is created if you have overlooked a field or forgotten a detail.
It will not be possible for you to change an incorrect section of your property if you already booked it but found it to have an incorrect listing. Due to the fact that you must send an email requesting the guest to correct the faulty information. There is a possibility of cancellation. Incorrect listings may also lead to negative reviews from guests, affecting your reputation. Providing honest and complete details about your space is crucial.
Leave the Stress Behind - Short Term Rental Management
KozyGuru offers premium property management for homeowners in Manchester
Spend less time stressing and make more money. We handle all the heavy lifting for you when it comes to marketing and booking your calendar. Since 2016, we have assisted 200+of owners, and we are standing by to help you as well.
Guests are booking vacation homes more than ever — contact our local manager today to start sharing your 2nd home.
List and Find Premium Tenant Today! Add WhatsApp or Call +447873407490